TKR series
* Some features can be different for certain types for design reasons.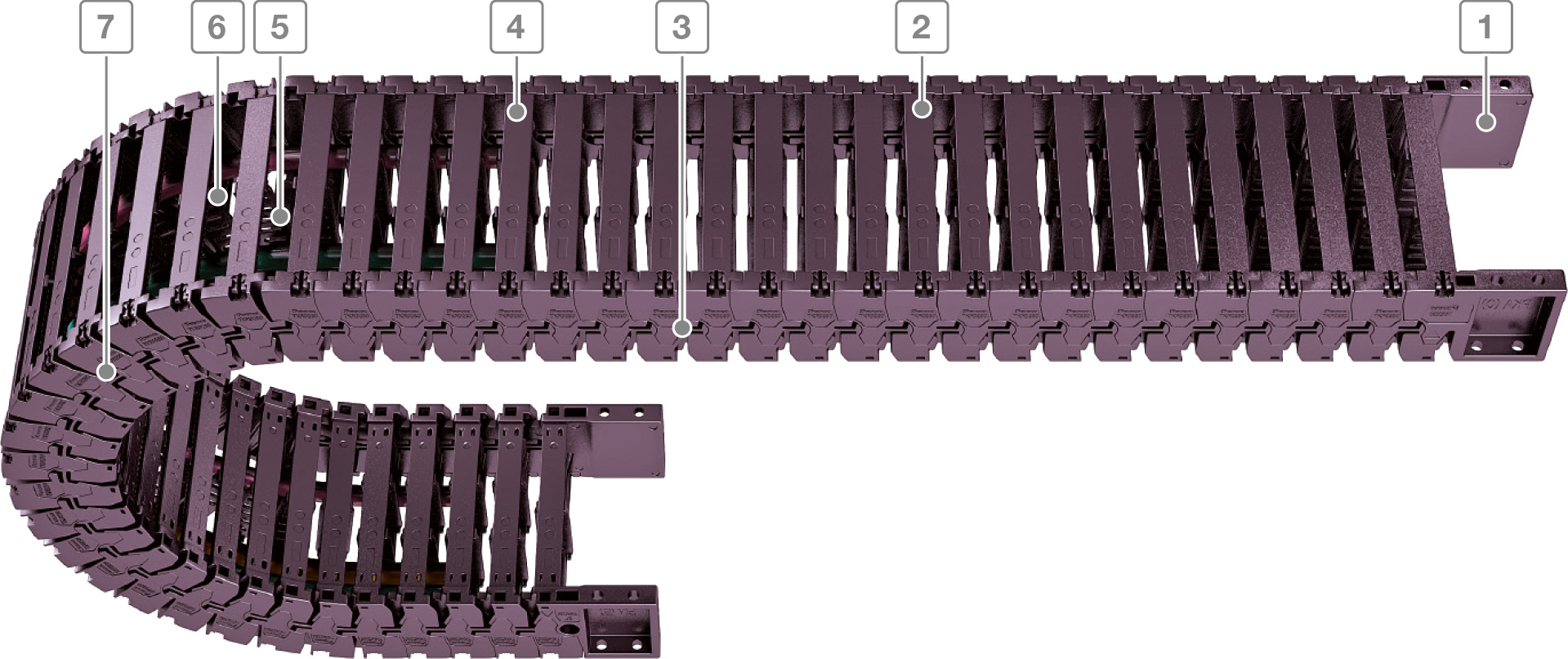 Long service life
Ideal for highly dynamic applications
High side stability
Cleanroom compatible
Modular design allows easy shortening and extending
Cleanroom compatible and long service life
The movable connectors are directly molded on the chain links. In contrast to conventional bore-hole bolt connections, hardly any wear occurs (link abrasion), which makes the TKR type excellent for use in clean rooms. The special design of the connecting elements additionally increases the service life of the system.
Ideal for highly dynamic applications
The TKR features extremely quiet and low-vibration operation. The so-called polygon effect is reduced to a minimum.
Ideal areas of application are in particular in handling and assembly systems, robots, metrology devices, pick-and-place machines, printing and textile machines. Due to the very quiet running, the TKR types are ideal for low-vibration applications with linear drives.